About The Well Place™
Are you feeling pushed as a parent, adult child taking care of a sick loved one? Or simply someone in need of life balance?
To get started, click here to register and take your Wellness Assessment. Gift yourself some time and get started by creating your WELL PLACE™.
THE WELL PLACE™is a first of it's kind self care wellness model where you set a plan in 4 simple steps.
Step 1. Prioritize 8 life elements: Calmness, Learning, Laughter, Music, Movement, Nature, Nutrition and Spirituality.
Step 2. Favorite Things: Suggestions for ways you can experience these life elements; conveniently located in your neighborhood where you live and/or work.
Step 3. Setting Goals helps you be successful. Make a plan where you can start to make small steps toward a richer life. We link you directly to programs and services in the community based on what matters most to you.
Step 4. Measuring Success - you will receive a reminder on your phone or email where you will be asked to take the 15 Question, Self Assessment. Your score allows you to measure how you are doing and modify your plan.
Our Mission: Providing opportunities to inspire, educate and enhance life.
Who can become a member? We welcome folks 16 years of age and older that want to improve their life, health and happiness. Parents and teachers can assist younger folks to help them learn as they grow!
Check out these ways to experience the positive changes:
Individual membership - no annual fee, lots of benefits
Community Resources - linked public and social services
Community Support- committed and vetted partners
THE WELL PLACE™ at Work - value driven & measurable employee wellness. Increase participation and success for your organization.
To get started, click here to register and take your Wellness Assessment.
Many times your busy life gets in the way and you don't have the time or the energy to make improvements. THE WELL PLACE™ is wellness in simple steps. Clarify your goals. What do you want more of and what do you need to change?
Individual membership, employee wellness, and sponsorship are all ways to get involved. Click here to learn how you can Become a Partner.
THE WELL PLACE™ focuses on personal well-being based on your day to day perceptions.

Rate your wellness today! Get started now! Take a deep breath, make a cup of tea or a comfy beverage of choice and take your

Wellness Assessment

.
Prioritize your life elements. What makes you happy? Make a self-care plan and make it happen! We are gathering more sponsors to support you in your journey. Become a Partner or Recommend a Partner - Contact us at concierge@thewellplace.net
Extend a helpful hand that supports positive change and results!
Click here and take your Wellness Assessment. Finding health and happiness is worth every minute! Discover your WELL PLACE™today!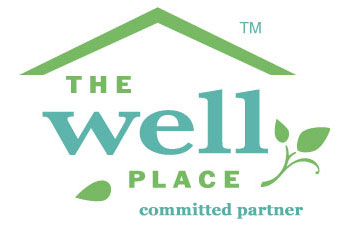 Socialize, relax, exercise, meditate, listen, learn, or just take some time for you. Become a member, create a simple plan and start living it.
Click here to take your Wellness Assessment.
Our vision is to build a culture that supports connecting the whole person to their true purpose as a means of enhancing their sense of well-being.

Our goal is to provide a live resource directory, customized to improve health and happiness. Simple steps help you clarify your wellness plan and connect you to products and services.
Committed partners and resources are located close by to help you along the way. Ask your community, businesses and organizations to get involved! Take a step toward better health because YOU decide quality of life and freedom to live your best are worth it. Where there's a will there's a well...
Welcome to THE WELL PLACE™.
Take your Wellness Assessment.